James Papafotiou, Principal
James Papafotiou LLB, the principal of the firm was born in Greece and came to Australia at the age of 11 years.
He was educated in Sydney. He graduated from Sydney University and practiced as an employed Solicitor in Sydney before establishing the firm in 1977.
James Papafotiou is also fluent in the Greek language.
Alexander Papafotiou, Solicitor
Alexander Papafotiou BINTS, LLB (Hons) was born in Sydney in 1991. At a young age, he moved to Athens, Greece where he completed his school studies.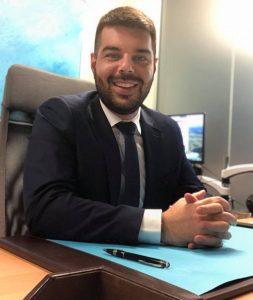 After briefly attending Edinburgh University in the United Kingdom, Alexander returned to Australia in 2014 to study law and international studies at Macquarie University. He graduated from university with honours in 2019 and subsequently obtained a Graduate Diploma of Legal Practice from the College of Law. Alexander was admitted as a solicitor to the Supreme Court of New South Wales in December 2019.
Alexander Papafotiou is bilingual (English and Greek) and speaks conversational Spanish.
Alexander is also a registered Australian migration agent (MARN 2015692) and is happy to assist in relation to visa applications or any other immigration-related enquiry.